2022年11月19-21日,英中商业发展中心受邀参加了第十三届中国(泰州)国际医药博览会。泰州医博会以中国医药城为依托,聚集了全国生物医药知名企业和精英,探讨医药产业现状和趋势,谋求合作共赢,为医药创新和产业发展搭建国际交流平台。

在展会期间,英中商业发展中心组团携英国的医疗健康产品,保健品和养老相关产业工业在国际展区进行展示,受到高度关注,所展示的公司包括:McCormack Innovation, Birthsparks Ltd., DWA建筑设计公司,Vitabiotics薇塔贝尔。
CUKBDC was invited to attend the 13th China (Taizhou) international medical expo. 12 years hard working has contributed to its popularity and influence in pharmaceutical industry. Not only has it established an international and exchange platform for the pharmaceutical and health industry, but has also gathered domestic and overseas innovation resources and high-end talents, attracting achievements and enterprises, and accelerating the development of biomedical health industry.
CUKBDC has invited four healthcare related companies to join in the UK pavilion: McCormack Innovation, Birthsparks Ltd., DWA and Vitabiotics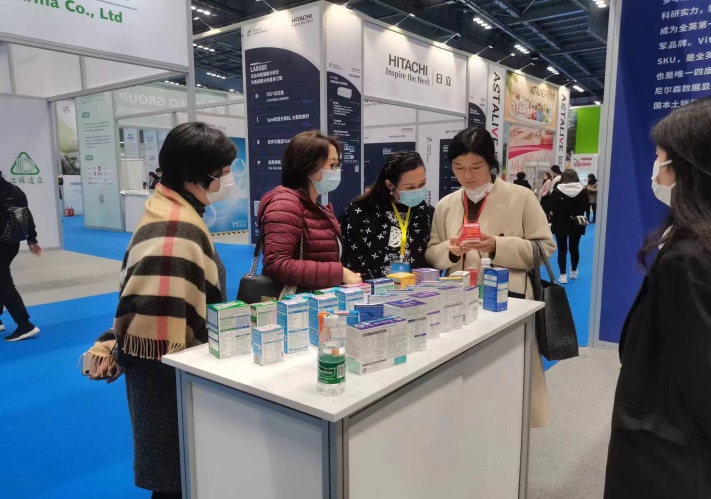 McCormack Innovation 成立于2016年,坐落于英国苏格兰Kirkcaldy。公司最初研发了水溶性采便盒以提高结直肠癌筛查率, 后续相继研发了其他环保产品,包括:
• 适用于化妆品、个人卫生、医疗以及日用清洁和杀菌的湿巾
• 伤口护理辅料和纱布
• Flushaway 采便盒
• 造瘘护理产品
• 个人日用护理产品
FlushawayTM 牌便盒由公司创始人发明,旨在简化便检过程中大便采集和留存。其应用场景包括结直肠癌筛查等便检项目的留样过程等。此外,一次性便盒的使用也有助于降低交叉感染的风险。产品采用水溶性材质生产,可以居家或者于院中使用。产品经过了环境和安全检测,并且取得相关认证。所有产品均以完成全球产权注册保护。
McCormack Innovation希望能够与中国境内合作伙伴共同探索产品营销及技术合作。欢迎进一步咨询。
McCormack Innovation (MI) was set up in 2016 to address the low compliance or return rates of bowel or colorectal cancer screening programmes. Our resilient but soluble stool collector mitigates that problem. Located in Kirkcaldy, Scotland the company went on to develop other soluble solutions to combat the growing environmental concerns of plastic based products.
McCormack Innovation's mission is to provide environmentally sustainable soluble products. Our vision is to establish ourselves as a major player providing soluble product solutions, including in the following categories:
• Wet Wipes for use in cosmetics, personal hygiene, medical and general purpose cleaning and disinfection
• Wound dressings and bandages
• Flushaway stool collectors for cancer screening
• Stoma care – easy release system for stoma bags
• Consumer products including Cotton wool type material, sanitary products, cotton wool bud stalks
The FlushawayTM stool collector devices were developed to make it easier and safter to retain or collect stool or faeces prior to taking samples for various tests. It will also greatly reduce the risk of cross contamination and resultant infections. It's made of water-soluble paper and designed for home use and in-hospital use. It's tested and certified to meet the technical environmental and safety standards. All products are under worldwide patent protection.
The company is keen to explore the China market with local leading players. Welcome any companies interested in our products for distributorship for further discussion.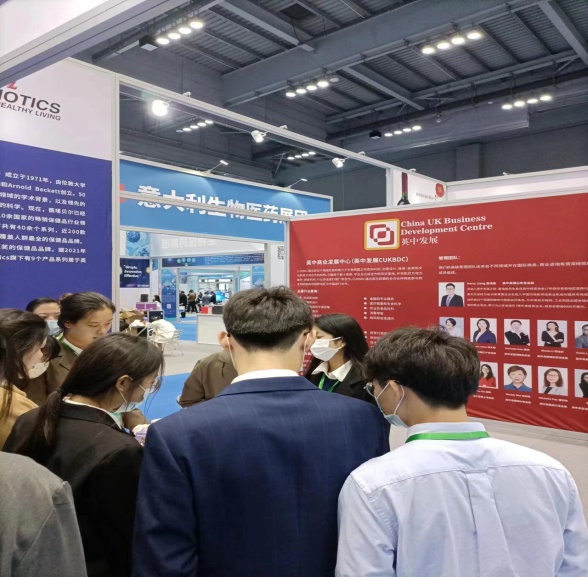 Birthsparks 公司总部位于英国苏格兰。公司核心产品CUB旨在为怀孕后期的宝妈提供更舒适的支持。CUB 由经验丰富的助产士设计,其主要功能在于:
减轻妊娠相关骨盆痛
提升孕妇舒适度、降低由于分娩期活动受限引发的并发症
截至目前,专利产权清晰的CUB已经斩获多个奖项,并成功销往全世界90多个国家。我们的愿景是为全世界的女性提供更安全、更健康、更愉快的分娩体验。为此,CUB 可以在医疗机构使用,亦可以居家使用。
我们希望在中国寻找优质经销商伙伴,并提供中国独家代理权(协商)、中国区域内技术许可权、中文材料、培训视频和教材等。
Birthsparks is a private company based in south West Scotland (UK). Our focus is on the establishment of the Comfortable Upright Birth (CUB) support as the preferred product for use during late pregnancy. The CUB was designed by midwives to:
Relieve Pelvic Girdle Pain (PGP) in pregnancy that affects 1 in every 4 women
Increase maternal comfort while decreasing the risks of common, but avoidable complications arising from restricted or reduced mobility during childbirth.
Birthsparks Ltd was founded by the CUB inventor to develop the innovation and to bring the product to market. Since then, Birthsparks has grown into a company that now markets and sells the multi award-winning, patented device to over 90 countries around the world.
Our vision is to create a safer, healthier and happier childbirth experience for women all over the world. This will be achieved when the majority of mothers have acces to a CUB either via their healthcare facility or as a purchasing consumer.
We are actively looking to work with partners for distribution in China. We can offer:
The potential for exclusivity within China
Licencing opportunities within China
Extensive marketing materials for print and online sales (in Mandarin)
Video training guides (in Mandarin)
Educational courses for parents and healthcare professionals (in Mandarin)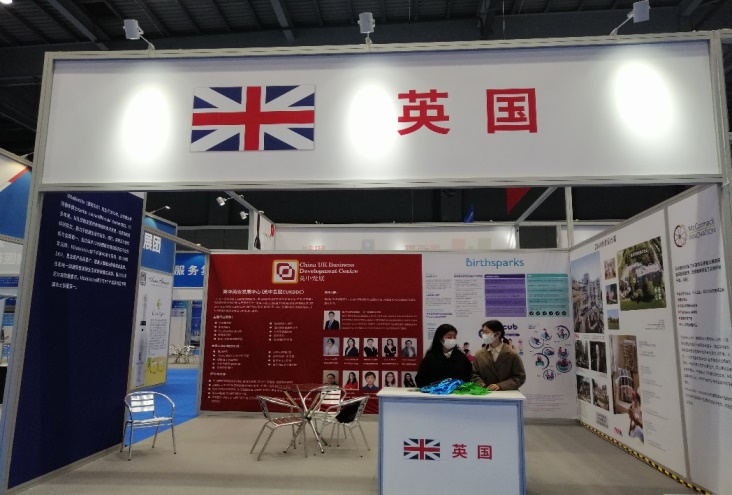 DWA是一家有着三十多年经验的养老设计机构。我们建成了包含从专业记忆照护到获奖老年社区在内的超五百家养老项目。我们与超过一百五十家运营机构有过合作,在中国北京拥有经验丰富的本地设计团队,提供专业服务和配合。
DWA建筑设计公司成立于1988
年,是英国皇家建筑师协会,英国皇家规划协会,英国皇家工程师学会,英国精英技术咨询局的注册成员。我们为客户在建筑、规划、结构工程、室内设计、景观建筑、环保设计等方面提供全方位综合性的服务,是英国最权威的养老设计专家之一。
DWA Architects have over 30 years of experience in care design. We have completed over 500 senior care projects ranging from specialist memory care facilities to awarding living senior living communities. DWA have worked with more than 150 operators, and have an experienced local design team in Beijing to provide professional services to the China market.
Founded in 1988, DWA is a registered member of the Royal Institute of British Architects with ISO 9001:2015 certification. We provide customers with a full range of comprehensive services in architecture, planning, structural engineering, interior design, and landscape design. We are one of UK's most authoritative senior care design firms.
Vitabiotics(薇塔贝尔)成立于1971年,由伦敦大学药物学博士Kartar Lalvani和Arnold Beckett创立。50多年来,以扎实的在医药学领域的学术背景,以及领先的科研实力,致力于健康生活的科学。现在,薇塔贝尔已经成为全英第一、出口海外110余国家的畅销保健品行业领军品牌。Vitabiotics旗下共有40余个系列,近200款SKU,是全英产品线最广、覆盖人群最全的保健品品牌。也是唯一四度荣获英国女王奖的保健品品牌。据2021年尼尔森数据显示,Vitabiotics旗下有9个产品系列居于英国本土销量第一。
Vitabiotics was founded in 1971 by Kartar Lalvani and Arnold Beckett, PhD in Pharmacology at the University of London. For more than 50 years, with a strong academic background in the field of medicine and leading scientific research strength, Vitabiotics have been committed to the science of healthy life. Currently Vitabiotics has become the NO.1 brand in the UK and the leading brand in the best-selling health care industry exporting to more than 110 countries. Vitabiotics has a total of more than 40 ranges and nearly 200 SKUs, which is the health care brand with the widest product line and the most comprehensive coverage of people in the UK. It is also the only health care brand to win the Queen's Award four times. According to 2021 Nielsen data, Vitabiotics has 9 product ranges that rank NO.1 in UK market.